BORIS JOHNSON'S proactive new government has announced a few Brexit Night treats, including a clock counting down to the moment the UK leaves the EU on 31 January, which will be projected on to Downing Street.
The clock will tick down to 23:00 GMT, while Prime Minister Boris Johnson will give a "special" address to the nation in the evening, the government has said.
Mr Johnson will kick off the Government programme for marking Brexit Day with a Cabinet meeting held in the North of England to highlight his vision of spreading prosperity and opportunity around the entire UK after quitting the EU.
Ministers will discuss initiatives to "reunite communities", how to "level up" the spread of wealth across the country and "look forward to the country that we want to build over the next decade."
A special 50p coin will also enter circulation to mark the glorious and long overdue occasion of Britain restoring its sovereignty and independence.
Meanwhile, a campaign to find £500,000 to make Big Ben ring when the UK leaves the EU has raised more than £200,000, with businessman Arron Banks and the Leave Means Leave group chipping-in £50,000.
Yet the crowdfunder hit a serious snag yesterday after The House of Commons Commission, chaired by speaker Lyndsay Hoyle, 5 other MPs and 4 officials, ruled that 'such funding would be a 'novel, unprecedented approach' and have stated that Parliament would first have to vote in the House of Commons on whether or not to give it their approval.
However, Brexit celebrations are still expected to go full steam ahead, with the Prime Minister also deciding to have dozens of union flags flown across Parliament Square where many will be congregating – although the late addition of a projected count down clock on Downing Street may sway some to change location.
Yet many have been left scratching their heads as plans for what entertainment or facilities for those gathering out in the cold on the 31st in London have still not yet materialised from either side – the Downing Street projection likely not to be able to be viewed by the public from the streets, and the Brexit Party not yet having announced any speakers, entertainment or facilities such as toilets and food vendors.
Meanwhile, politicians, activists, groups and politicos are busy organising small celebratory events across the country – particularly in the capital.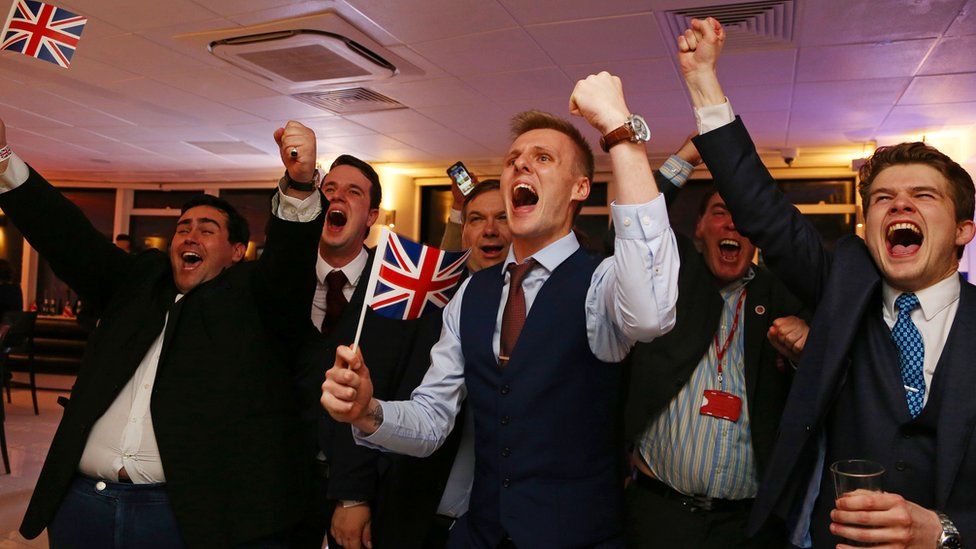 The Government is also said to be encouraging local councils across the UK to raise the flag on the 31st in a symbol of national unity and celebration.
Mr Johnson is expected to be one of the first people to receive one of the newly-minted 50p coins, which will bear the motto "peace, prosperity and friendship with all nations".
Buildings around Whitehall will also be lit up to mark Brexit, with the government saying that, "in response to public calls, the Union Jack will be flown on all of the flag poles in Parliament Square".
The government says it will use the "significant moment in our history" to "heal divisions, re-unite communities and look forward to the country that we want to build over the next decade."