THROUGHOUT the summer of last year, I began investigating the SAA – a world-wide charity organisation run and supported by influential Christian groups. What I unearthed raises serious concerns over paedophiles being allowed to use the service as a platform to anonymously excuse their evil deeds through faith.
It's a sunny Tuesday. Sat on my hotel bed in Doncaster, I look down at the screen of my MacBook. The time's 9:30m.
After a tip-off about some alleged 'dodgy goings on' from a sex addicts group, I check them out, find their number, scroll down the generous list of teleconference support groups, and dial the relevant number.
The group, 'Sex Addicts Anonymous UK (SAA UK)', has been supported by politicians and doctors, as well as Government officials, media networks and maintream shows such as ITV's This Morning – and continues to be promoted by the NHS via its website.
Contact details and 'about us' paragraphs on the British site are vague and more emotional-driven mission statements. SAA UK's website provides a link to SAA International – yet navigating through that website too is somewhat of a head-scratcher – listing their postal address in Houston and then another address in Canada.
The introduction to their teleconference lines come via a recorded female voice that crackles down the phone: "Thank you for calling the UK Intergroup of Sex Addicts Anonymous – SAA is a group of men and women who share our experience, strength and hope with each other for the purpose of finding freedom from addictive sexual behavior and helping others recover from sex addiction."
Eventually I'm asked to input the extension number for the group I wish to enter. And then I wait.
As the dialtone drums intermitantly, I think of a name to use. Mark will do.
The program is based on the Twelve Steps and Twelve Traditions of Alcoholics Anonymous, and is a Christian organisation with close ties to their influential US counterparts. The organisation deals with and supports tens of thousands of members of the public dealing with sexual addiction – often in popular teleconference meetings held throughout the week.
My first thoughts are that perhaps the height of awkwardness to come from the call would be me having to introduce myself with the cringey line: "Hi. My name's Mark, and I'm a sex addict".
Yet that part turned out to be an exercise of relatively smooth sailing.
Within moments of joining the group, I found myself accompanied by the voices of around eleven other people – their first names or alias' announced later, but for now only distinguishable by the odd cough, sniffle or mutter.
Eventually, after both the chairman of the meeting and the female branch secretary opened the meeting and kicked off by going around 'the circle', we gave our stories – the majority, as expected, tales of cheating, uncontrollable libidos and broken relationships.
But then the chair announces that one of the regular members – David – would like to say something.
David – from the sound of his soft voice somewhere around his mid fifties, and well-spoken – begins to tell of 'his struggle' – or, as any one else with a sane mind would call, 'ongoing child abuse'.
"Morning everyone. I'm David and I'm a sex addict" he chirpily addressed us all.
"Morning David" came the unanimous reply.
"My struggle has been with children" David suddenly said once the pleasantries had faded – casually and without a hint of shame. He then began to – amid silence from all those tuned in – divulge his twisted desires and crimes against children as though he were whispering to a priest through the lattice of a confessional box.
"That's what I cherish about this group" David continued to ramble. "Every now and then I struggle with God, but speaking here keeps me on the right path and reminds me that no matter what, I'm a child of God, and Jesus loves us all.
"There are still days I have urges and I struggle. I have young children, and have to take them to school, so face temptation every day. And sometimes I give in. But talking to this group, and reconnecting with my faith, has by far made me a far better person than I was before.
"It distracts me. And through speaking, and admitting what we've done, Jesus forgives us".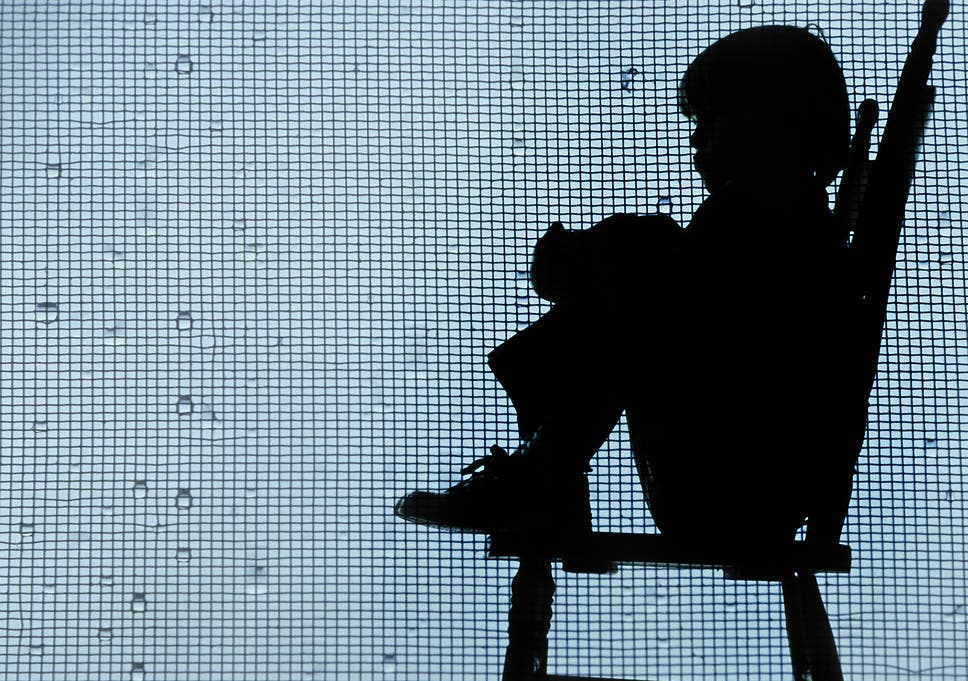 To which, the chairman and others thanked David for 'sharing', and the group discussions moved on as though nothing had happened, before finishing in a group prayer heavily focused on sentiments of 'washed away sins'.
More calls over the coming months bore similar shocking conversations, as 'Mark' and I dipped in and out of the many different self-described 'Recovery Telemeetings', only to find more paedophiles being allowed to feel absolved of their crimes against children via a 'good to get that off my chest' mentality that every group seemed to be based on – poisoned further by the unchallenged offendor being, through religion, able to feel he had somehow paid a penance to a 'higher power', had been forgiven, and could crack on as usual until the next time of feigned piety and half-hearted remorse.
In total, 17 such cases were listened in to. Other volunteers who entered the European branch's telemeetings reported back 4 more over a 5 month period. All went unchallenged by the group and by the chairman. No offender confessing to committing either historical or ongoing child abuse was advised to contact the police, nor that the police would be called on their behalf.
Most of the cases involved men who admitted to either looking at illegal online child pornography, holding vile desires, or to physically raping children or engaging in other acts of abuse – some against their own children.
In one group, a man spoke of having sexually abused a 5-year-old boy.
I put my findings and hugely urgent concerns immediately to the SAA via email and formal letter of complaint in August 2019. Their reply vaguely referred to US affiliates – despite its website stating it to be independent. The representative told me that each branch tended to 'look after itself', but that the 'issue' would be looked into, and I would be contacted shortly.
Included in their email was a cryptic explanation regurgitated from their website that would have made da Vinci proud:
"An intergroup is made up of individuals representing autonomous member groups within a defined geographic region, who meet regularly to coordinate activities and conduct business for the collective benefit of their member groups. Specialized types of meetings, such as tele-meetings or online meetings, may also choose to form intergroups to address issues unique to their particular medium."
Since then, the SAA UK have continuously failed to return calls or answer follow-up letters requesting updates.
Meanwhile the NHS continue to promote the SAA, and the organisation continues – whilst undoubtedly helping many genuine, decent people combat their addictions – to also act as the spiritual dumping ground for some of Britain's most vile paedophiles to unload their guilt and potentially continue carrying out serious crimes against children.
We now await the SAA's and Met Police's response.