Senators have voted to acquit President Trump on two articles of impeachment — abuse of power and obstruction of Congress — after what has been described by Republicans as a 'sham' trial from the beginning.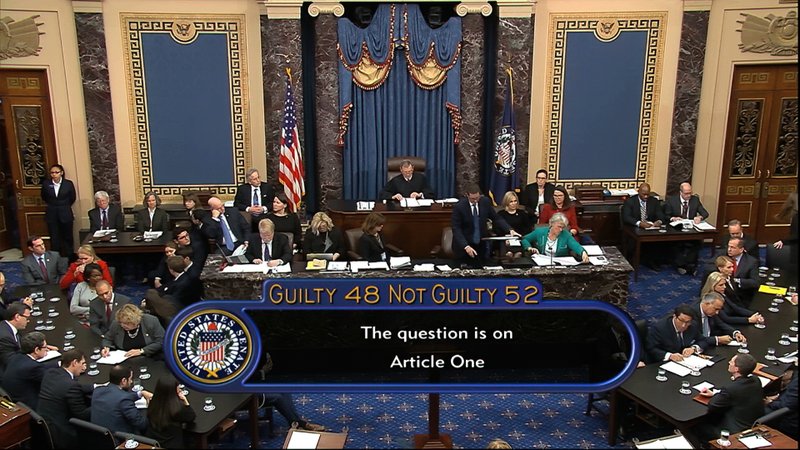 Forty-eight senators supported a verdict of guilty on Article I; 52 voted not guilty. Forty-seven senators supported a verdict of guilty on Article II; 53 voted not guilty. The Senate would have needed 67 votes to convict Trump on either article.
The result of the process had never been in question after the House voted to impeach Trump in December. Senate Majority Leader Mitch McConnell, R-Ky., said months ago that he considered it "inconceivable" that a sufficient number of Republicans would break rank and support removing Trump from office.
One surprise on Wednesday, however, was that one Republican voted to convict and remove Trump on Article I: Utah Sen. Mitt Romney.
In a statement after the vote, White House Press Secretary Stephanie Grisham said the president's acquittal is a "full vindication and exoneration" of Trump.
Continued Grisham: "only the president's political opponents – all Democrats, and one failed Republican presidential candidate – voted for the manufactured impeachment articles."
Trump said on Twitter he would speak about the vote tomorrow (Thursday).
Romney, never a close ally of Trump, said in a tearful speech on the Senate floor on Wednesday that he felt compelled by the oath he swore in Trump's case to act on his conviction that the president's actions were "grievously wrong."
Although Romney said he expected to be "vehemently denounced," he is believed to be the first senator in history to vote to convict in the impeachment trial of a president of his own party.
House Speaker Nancy Pelosi, who was earlier criticised for an act of immaturity in which she stood behind the President and tore up his written speech that included names of fallen soldiers, claimed that they had concluded that Trump's conduct in the Ukraine affair left them no recourse but to censure him in the most severe way they could.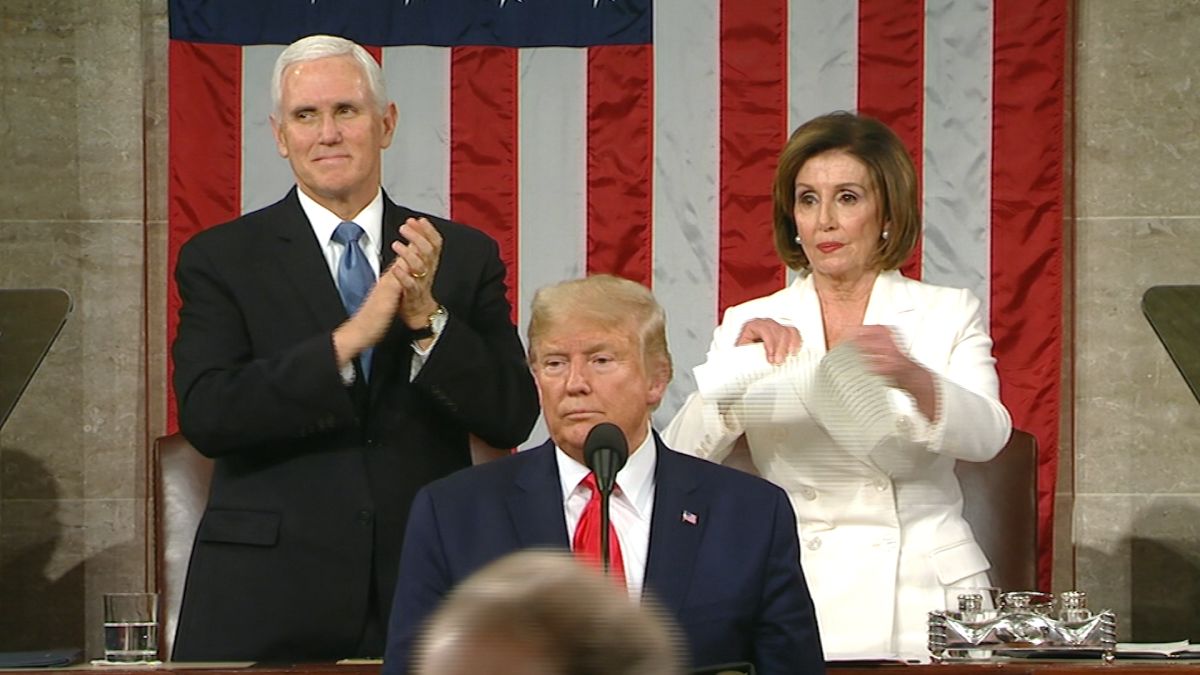 The speaker warned after the vote that she believes Trump will continue to pose a danger.
"Sadly, because of the Republican Senate's betrayal of the Constitution, the president remains an ongoing threat to American democracy, with his insistence that he is above the law and that he can corrupt the elections if he wants to," she bitterly said.
And we thought we'd had it bad with Bercow in the UK…