AS the general public cry out for an end to on demand postal voting that continues to be easily exploited by (predominantly Labour) electoral fraudsters, questions have been raised over the Mayor of London's speech, given today at Labour's London Policy Forum.
Warning that his party was 'too squeamish' about encouraging supporters to vote early, Labour mayor Sadiq Khan said that people with postal votes are twice as likely to actually cast their votes, before setting a target for his campaign team and supporters to register 50,000 Londoners by the deadline of the 22nd April.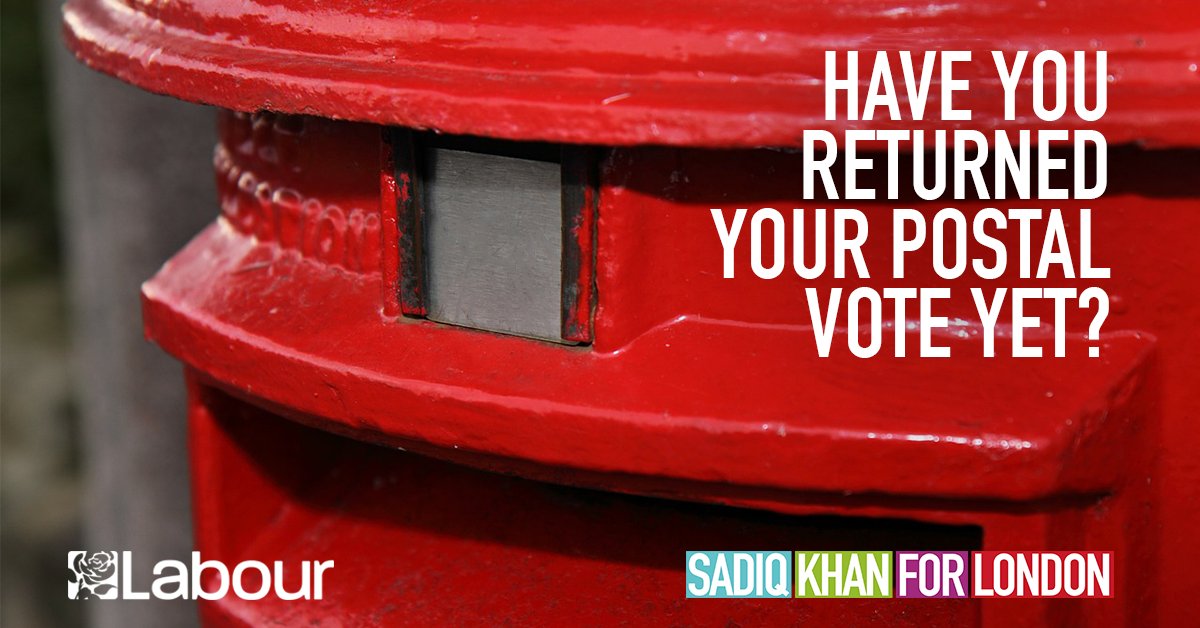 The issue of rising vote fraud has become a national one over the past year following media focus on the Peterborough By-Election and five arrests since December – with all those arrested being arrested in relation to electoral fraud offences connected with postal vote fraud.
Yet, assumedly being aware of the stigma attached to unnecessarily promoting postal votes and the heightened suspicions that come as a result, the London Mayor – whose popularity has plummeted dramatically in the polls in recent months – chose to instead use the term 'early voters' rather than 'postal voters'.
"Registering for an early vote is the best thing Londoners can do to help Labour win the mayoral election on 7 May and future elections too," he said.
"It's very easy and it only takes two minutes – it's a great way to ensure Londoners with busy lives can exercise their right to vote.
"It's shocking to think that the Tories were already winning the general election two weeks before polling day. For too long, Labour have thought about early votes as something that is only for older voters and have felt squeamish about registering people.
"That changes now. We're going to register 50,000 new early voters in London, following the rules all the way."
Labour activists in the capital are to promote postal voting registration via Sadiq Khan's website from next week.
Ballot burglars easily exploit the lack of security and easy access of postal votes through various means, with previous offenders being convicted for producing fake postal votes, redirecting postal votes to addresses associated with the offender, completing postal votes for other people, forging signatures on postal vote registrations, and even groups of crooks thrown behind bars for aiding their local Labour candidates through establishing illegal 'warehouses' to process crooked votes.
The majority of vote-riggers tend to be active members of their local party branches, and often closely connected with those whom they attempt to help steal democracy.
Mr Khan, who has held City Hall for Labour since 2016 yet has failed to tackle London's knife crime epidemic, faces a serious challenge from Tory Shaun Bailey, and will also find himself pitched against ex-Tory minister Rory Stewart, Liberal Democrat Siobhan Benita, Green Sian Berry, and a number of independent and smaller party candidates, in the 7th May election.